RRRRRRrrrrrrrrr
Look at my cutie patooty pirate! Love the scraped arm and dirty face from strawberries. It adds so much to the look don't you think??
Each week the Storyland children's Theatre has been putting on a show at the park for kids. The kids are encouraged to come dressed to match the shows theme if they want to.
Next week it is a Pirate theme!
Pirate costumes are easy! I bet I can grab a thing or two from your closet and make a pirate costume in no time flat.
On our way back to the car this project popped into my head. I vaguely recall seeing it in a magazine.. Possibly at the dentist office, but when I searched for it today I was not able to locate it. So I went from memory..
What you need:
Various Beads or Trinkets
Scissors
Knit Cotton Fabric- I used pieces of three different t-shirts, one red and two hair colored, black, brown, whatever you have. I had these scraps from various other projects. By the way. that is not a real spider in the photo, it is a plastic spider ring.
Keep in mind a large T-shirt from a dollar store or thrift store may be less expensive than buying actual fabric.
How:
Cut 6 strips out of your hair colored T-shirt or knit fabric each should be around an inch wide and a little more than 1ft long depending how long you want your wig. You can always cut them shorter but you can't make them longer than you cut them. See there is that ring again. :)
Next pull the strips so that they curl up on themselves a bit and they will stretch out to around 2 ft long.
Cut your red or colored knit fabric into a 6-8 inch wide band of fabric. The length of it should be long enough to tie around the back of the wearers head. We made ours extra long so they hang down in the back, and will fit anyone.
Cut a hole a few inches off of the center of your colored strip about an inch and a half from the bottom of your band.
Thread three of your pieces through the hole and tie around the bottom of your headband.
Start to braid the three pieces down, you can braid some of the tied ends into the top of the braid, if they stick out that is fine too, pirates are messy.
Add various beads and charms to your braid as you braid down. Cut you can cut one end at an angle to make it easier to slide though the beads, I also used a toothpick to help out.
I even tossed in some of my broken jewelry trinkets for the kids to choose from. Yes I keep everything!
At the end tie off in knots any way you find easiest. Doesn't have to look perfect or pretty. Again pirates are messy!!!
Then before you start on your second braid, tie the headband on so you have a good idea where you want the other braid, this will keep them from being right in your face. Then repeat and you are done. Feel free to add more braids like one or two behind the ears if you want. Our kids were happy with the two in the front so that is where we stopped.
Looks great with a hat on top too!
Linking up here: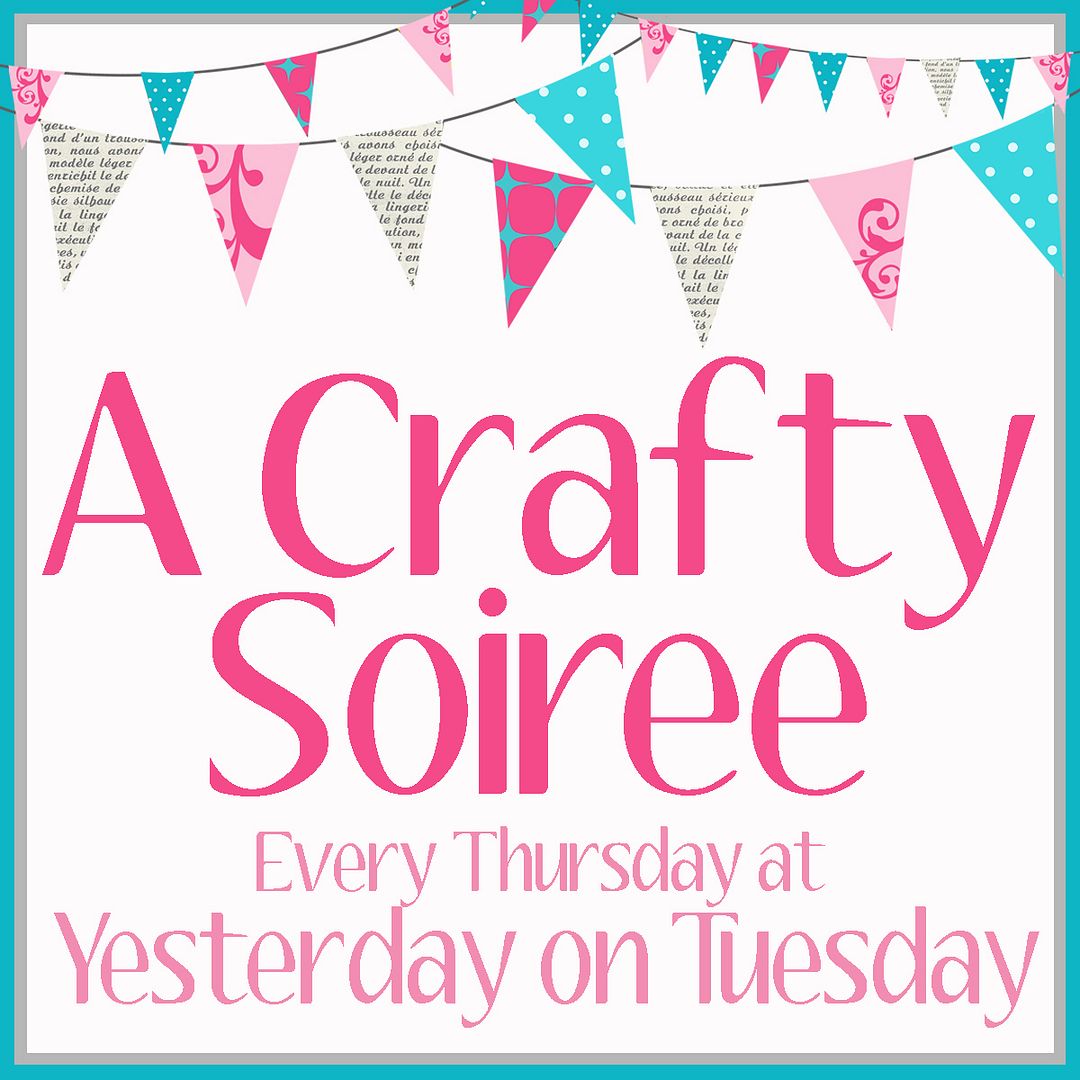 Or fine on it's own.
Not bad for some extra T-shirt Scraps!