I decided the Reborn T-shirt was such a fun project I had to try it again. I figured I did it the super easy way, now it was time to get funky. Do some serious de-construction and reconstruction. Ok not THAT serious but this was a bit more of an art project than the first. I got to really get into my color choices and I love what I came up with. I got both starter shirts at Goodwill.
A plain orange Green Dog brand T-shirt with a grey collar in like new condition.
And this, (sorry already started cutting) A Carters brand long sleeved PJ shirt that had no matching bottoms in sight, and honestly that Puppy was way too cute for just PJ's or rags.
So I cut him out.
And I cut this part of the sleeve out.
To use this part.
Then I turned it.
And trimmed most of the blue off it like this.
And sewed it to the end of the sleeve of the orange shirt like this. I like the underside stitching to show adds more color and makes it look more de-constructed. So I sewed the cut piece on inside out to the right side out shirt. Yes on purpose!
I did the same with the bottom of the PJ shirt. Cut it off, turned it and sewed it to the bottom of the orange shirt with the blue underside stitching showing. Feeling pretty proud of myself at this point. The collar of the orange shirt just happened to be a pretty close match.
Then came time for the puppy to find his new home. So I pinned him in place.
Then he must not have liked his new home too much because he didn't want to go on. My machine thread kept breaking. The rubbery paint used for the puppy didn't slide under my presser foot and got stuck constantly. I really needed to use some fusible web for stability as well so the puppy didn't shift, but I didn't have any, and I wasn't going to wait until I did. Nor did I want to spend anymore money on the project. I just made due.
If you are doing this project I suggest you get some fusible web or water soluble spray adhesive to hold the piece in place otherwise you may end up a bit frustrated. I did get frustrated, but I am not a perfectionist and see my final piece as artistic, and still much better than the original two pieces. Totally not as professional looking as it could have been, but I am happy.
This post was featured on...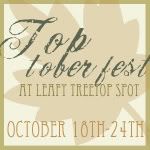 Here