Ruffles and girly dresses are easy. What about the boys???
I wanted to do something to for the holidays but Freezer paper printing seemed a bit too been there done that. I wanted to be more creative with this black T-shirt.
I bought it new, and paid $1. Yep that's right! If I totally mess it up I am out a buck. I had a few other cut up shirts on hand from other projects, and noticed I had Red one and Green one. Perfect.
I also hit the jackpot at Walmart the day before and they had whole bolts of fabric on clearance for $5. I grabbed some grey thermal type fabric. I had an idea of what to do with that.
I was ready to create. I wanted something similar to the
boys-upcycled shirt
I made for my son earlier in the year. I also knew that a Black T-shirt didn't say Holidays too much and at the time that was the theme I was going for, so I had to have a way to make it holiday, yet cool and bad boy, but not too much "Bad" because boys that wear a size 5-6 T-shirt are still their Mommy's babies of course
Then that got me thinking of moms that dress their boys in holiday sweaters. I am guilty too of this. I always think of red argyle sweaters during the holidays so that is where my idea was born.
I cut out diamonds two red and one green. Then two more grey. I put the grey ones on first touching. Then the red one on top in the middle. Then touching the corners of the red I put the green down. Then I pinned like crazy.
I could have used fuseable web but to be honest it...
1) Takes too much time.
2) Comes out looking too perfect for a bad boy shirt.
I enjoy the deconstructed look and I feel it is ok to let things shift a little to make it unique. Messy is good to a certain extent when you are going for funky.
So I started sewing. I started by with the big X in the middle making sure I stitched down the grey diamonds as I crossed the red one.
Then I kept going with criss-crosses covering each edge and sewing a bit beyond the diamonds to keep my funky stitching going. I choose white stitches because it would stick out the most and give a nice contrast.
I also used the T-shirt cuffs off the red shirt inside out around the cuffs of the black shirt. Then made scrunched long sleeves out of the grey. It is cold in the winter and no one is going to want a short sleeved shirt. I actually bought this fabric for the purpose of adding it to my son's short sleeved shirts for the winter. So this was a good trial run to see how it went.
I really think that this style shirt is good for all ages. I can even see some high school aged boys diggin' the deconstructed argyle look!
I totally loved how it turned out. So does my "Rock n Roll" Star!
To be good you must practice.
Practice...
And practice!!!
I may not sound too great yet, but I look good!
Good gig mom!
I entered this post over at
MADE
for Celebrate Boy!
This post was featured on: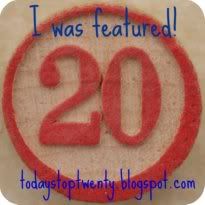 and
This post was linked to: